As we look back at 2019, we reflect with tremendous pride on the incredibly rewarding year our Brand Ambassador Kerry MacPhee has enjoyed, finishing this year ranked number 2 in the 2019 National Female Elite MTB XC (Mountain Biking Cross Country).
It's been a year which has seen Kerry travel the length and breadth of the UK, journey to other shores, and pick up medals at a variety of races and events.
Kerry's year kicked off with an unexpected podium finish at the four-stage Lanzarote Mountain Bike Race. Returning for a second year to the Mediterranean Epic Race in Spain in early February, Kerry subsequently embarked on a series of mid-season cycling trips with friends to Turkey and Italy, building towards her first ever participation in the Swiss Bike Cup 2019 event in Basel, Switzerland.
The late summer season brought with it a host of milestones. Kerry rode in the Dukes Weekender Gravel Enduro, a 70km route amongst the spectacular waters and glens of Loch Lomond and the Trossachs National Park. A guest speaker at this event along with Olympians and World Champions Katie and John Archibald, and Alaskan long-distance rider Lael Wilcox, Kerry took the chance to talk about cycling as well as the continuing importance of the Hebrides and Gaidhlig in her life.
September brought, arguably, the high point of Kerry's year – winning the Three Peaks Cyclocross race through the Yorkshire Dales National Park, on her first year participating.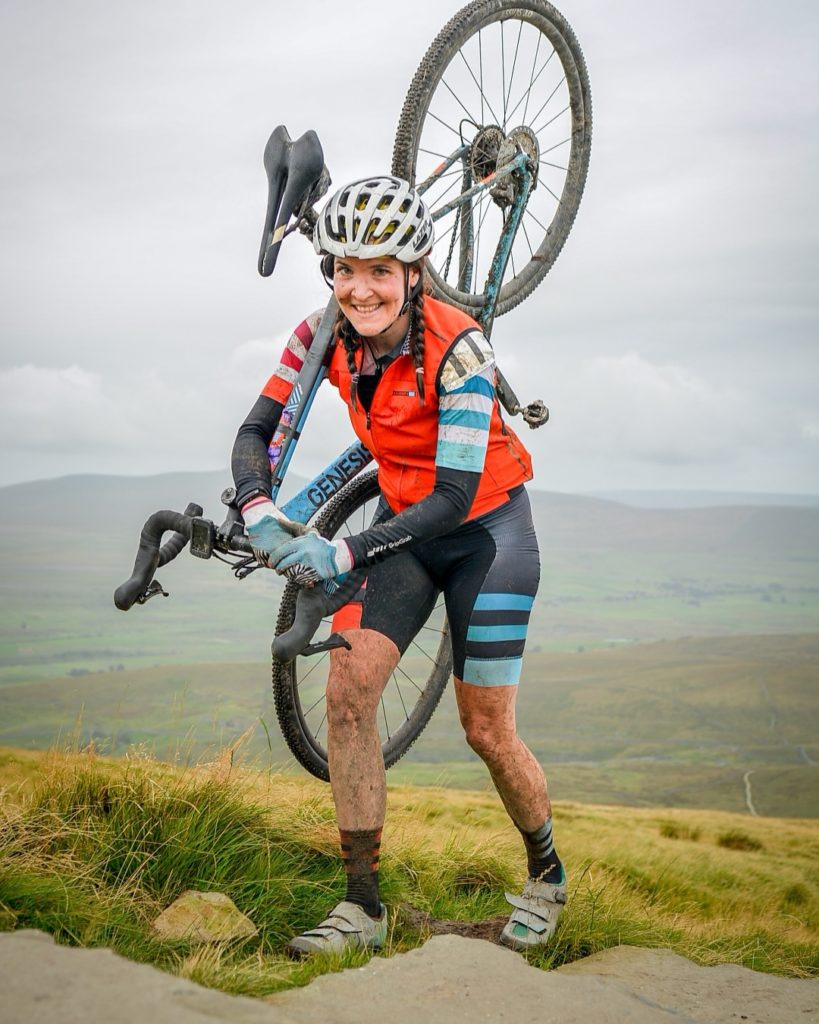 "The Three Peaks Cyclocross race has been the most spiritually, physically and mentally rewarding race I have ever done. Months on and I'm still bursting with pride at how the race went." – Kerry
It goes without saying that we at Loch Duart are full of admiration for Kerry's spirit, her drive to push herself on to new challenges and achievements, and her determination – a characteristic best represented by Kerry's mantra of "cùm a' dol" (Gaelic for "keep going"), spoken to herself at moments of greatest adversity and pressure.
Look out for regular updates on Kerry's amazing achievements on the track and perhaps a few tips on how her diet, including our very own Loch Duart salmon, helps her keep healthy, motivated and ahead of the pack.
We're so proud of Kerry's achievements and experiences throughout this year and are excited to see what 2020 has in store for her.