Earlier this year, Loch Duart welcomed West Suffolk College for a visit to their mainland base of operations in Scourie, Sutherland. West Suffolk College won the "A Passion to Inspire" competition back in 2018 and were recently crowned the 2019 winners. The outstanding food and service meant that the college is the only college to have won the trophy
two years running. Alfred Bloomfield, Emily Gleed and Dan Blackburn's winning menu for 2019 included:
Lightly smoked Loch Duart Salmon, Sorrel emulsion, asparagus and fennel slaw
Barbequed Muntjac, Hasselback, smoked hazelnut puree, beetroot and rhubarb ketchup & tender stem broccoli
Rum Baba, honey spiced cream, pineapple and banana Flambé
View the teams extraordinary Loch Duart dish which was part of the winning menu here.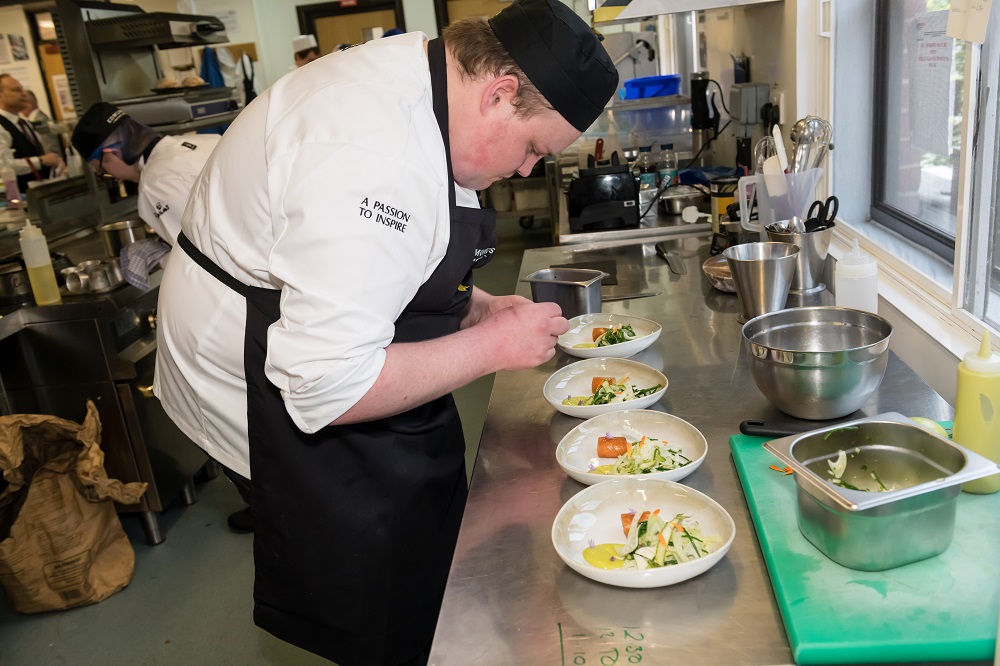 'A Passion to Inspire' was founded by Murray Chapman in 2009 and was set up to bridge the gap between up and coming catering and hospitality students and the hospitality industry. A Passion to Inspire has so far raised over £220k for charity and has multiple partners within the hospitality industry, including ourselves.
Murray said: "The standard this year was extremely high and each team did so well. Congratulations to all five colleges for reaching the final. Thanks must go out to our sponsors, judges, mentors and lecturers as without them this would not go ahead. Thanks also to Mike and the team at Edmunds for their fantastic hospitality."
Read all about how the 2018 winning team from West Suffolk College got on at the farm here.