Brand Ambassador - Patrick Evans
Patrick's role at Loch Duart bridges the gap between sales and the culinary community, with his extensive experience as a chef supporting the marketing of Loch Duart's extraordinary tasting Scottish salmon.
The Food Ambassador role is a first in the Scottish salmon farming industry, and possibly the Scottish seafood sector.
Originally from Devon, Patrick is now based in Edinburgh and has worked as a chef across the UK and Europe. By bringing his chef's experience to the company, Patrick adds to Loch Duart's already strong connection with chefs and cooks across Scotland, the UK and worldwide.
Patrick is well versed in all aspects of farming including salmon husbandry, taking sea bed samples and has joined our fish biologist teams in conducting fish health checks and flesh quality checks.
Patrick also has an educational role within Loch Duart, conducting tastings and cooking demonstrations. This is a chance to discuss with the farming staff the impacts of Loch Duart's unique farming methodology on the taste and eating qualities of its salmon.
"To be chosen as Loch Duart's first Scottish Food Ambassador is a huge honour. I love sharing with Loch Duart staff, chefs, restaurants, hotels and culinary communities what makes Loch Duart salmon such an extraordinary tasting, premium fish. It's a dream job with a fantastic team." – Patrick Evans
Patrick is active on our twitter feed @LochDuartSalmon and his Facebook channel @ChefPatrickEvans so please follow us for recipes and other interesting developments!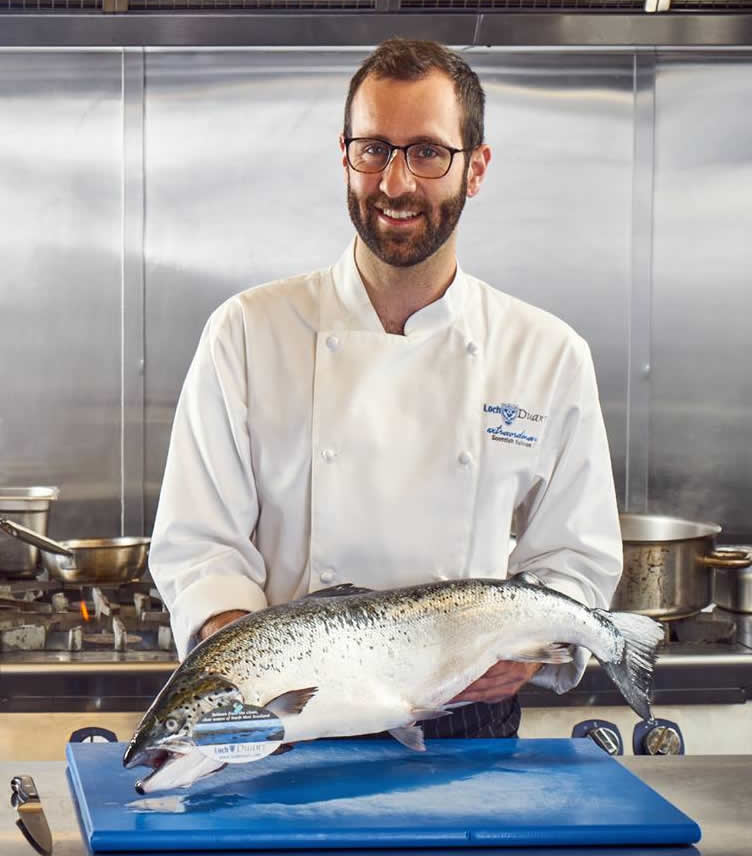 Sponsored Athlete - Kerry MacPhee
Kerry, a native of Uist in the Outer Hebrides, is a highly successful athlete and has won a British Championship silver medal, and more recently took home first place at the Cyclocross Lapierre Scottish CX League Round 3 race.
Loch Duart has supported Kerry since 2014 and 2017/18 will see a significant increase in our commitment to help her bid to win at this year's European Championships in Glasgow in August 2018.
"We couldn't have found a better athlete than Kerry to represent Loch Duart. A successful, locally based athlete now competing on the world stage, who loves Scotland, relies on a high quality, healthy diet and has the ambition to take her passion for cycling to the very highest level." – Alban Denton, Managing Director, Loch Duart.
"I'm so proud to be part of the Loch Duart family and having their support over the last few years has helped take my competing to the next level. I premiered the new kit at the recent Lapierre Scottish CX League, my first Cyclocross race of the season, and I won the race! With Loch Duart's support I'm competing at this year's European Championships in Glasgow. Competing at this level requires a high quality diet which delivers the maximum benefit, so to be sponsored by Loch Duart is a perfect fit." – Kerry MacPhee
Follow Kerry on twitter @KerryMacPhee