A dynamic approach to
innovation
Loch Duart Salmon aims to lead the way in environmental stewardship, feed and welfare.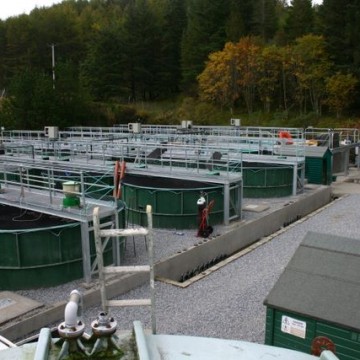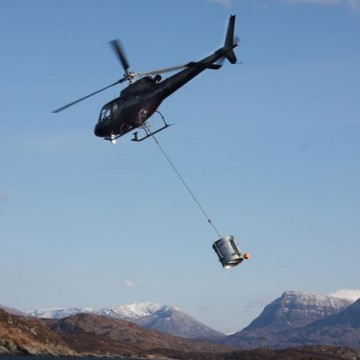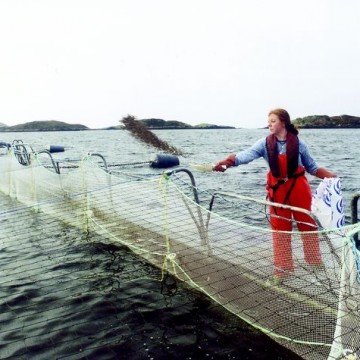 Salmon farming is a relatively young industry, only about 50 years old.
We believe that Loch Duart should be a pioneer – with our welfare and environmental innovations being recognised as ground breaking. Our continual drive is to be better at what we do. Salmon farming is relatively new but this means that we can find new ways and we can improve in big steps. Loch Duart's unique selling points are founded on a dynamic approach to innovation.
Industry-leading approaches
Our research and development centres on those areas most challenging to salmon farming – environmental stewardship, feed and welfare. We originally initiated three industry-leading approaches based on applied R&D:
Fallowing to combat the issue of the environmental footprint of farming and to break between generations for health and welfare.
A close partnership with the feed suppliers to develop sustainable sources of marine protein
Persuading the RSPCA to adopt an aquaculture approval system to encourage fish welfare. Where necessary we have driven improvement by taking unilateral action, like launching our feed sourcing decision tree in public or banning Blue Whiting from our diets (which we have now reversed because stocks have improved so much).
Further important innovations built on pioneering R&D have included the avoidance of anti-foulants on pen nets, alternative pigmentation strategies and sea lice control.   Loch Duart was the first to involve the RSPCA in aquaculture and the first to have a standard salmon diet specifying sources of fishmeal on a sustainability basis. Benefitting from its independence and from motivated, highly experienced management, we are able to 'think on our feet' and implement ideas early.  Innovation is core to the 'DNA' of the company from foundation.  Our most recent success was the drum filter for sea lice removal.
We are committing to spend considerable resources on the issues we see as most pressing on R&D. The new R&D team consist of three people all whose entire remit is finding better ways to farm. It is to be hoped that in the coming years the pace of change in Loch Duart will accelerate. Watch this space!