Farming Scottish Salmon
the right way
Loch Duart was the first salmon farming company in the world to become approved under the RSPCA Assurance Scheme, we are accredited by Label Rouge and also ISO 14001 compliant.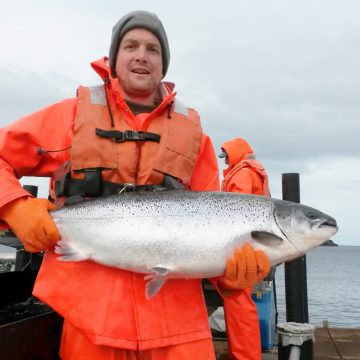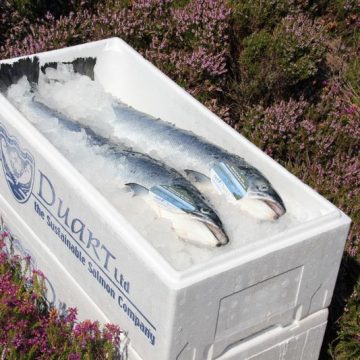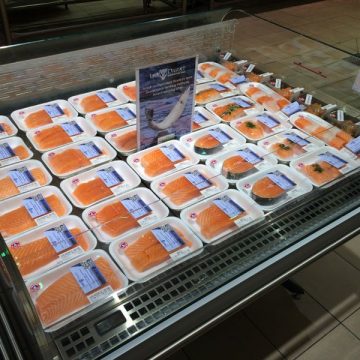 It just isn't good enough to say that your fish are well looked after. When we started working with the RSPCA in 2000, we thought we knew an enormous amount about salmon and that we would be displaying our knowledge to the people who came to work with us. In fact it proved to be a wonderful example of cross-fertilisation and we learnt a huge amount about how practices from one form of farming apply to all forms of farming.
The RSPCA Assurance Scheme (originally known as 'Freedom Food') is important to us because its existence changes the focus from industrial practices. This is not to attack the large scale farming of animals but, where large sums of money are involved, animal welfare becomes the best way to grow your animal rather than the best way to look after it. The difference may seem subtle but in fact negative change comes slowly and develops over time, intentional cruelty is very rare but cruelty can develop over time and can be overlooked in a corporate world.
---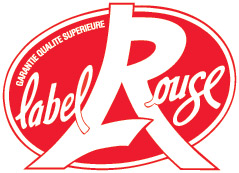 In 1992, Scottish salmon was the first fish and the first non-French product to be awarded the Label Rouge quality mark, the official endorsement by the French authorities of the superior quality of a food or farmed product, particularly with regard to taste.
To obtain this recognition, a very stringent set of standards prepared by a group of producers must be approved. These standards establish the criteria which the product must meet throughout the production chain, including farming techniques, feed, processing and distribution.
---

ISO 14001 sets out the criteria for an Environmental Management System (EMS) and maps out a framework that a company or organization can follow to set up an effective EMS. It can be used by any organization that wants to improve resource efficiency, reduce waste, drive down costs and be sure that environmental impact is being measured and improved.